Gary Williams is sharing his good mojo with all of us.
THE INFLUENCER
Gary Williams' day job is co-founder and Director of Content and Design at Creative Theory. But his soul job is influencer. Of ideas. Of mindsets. Of communities. And if you're in Shaw or Mount Vernon Triangle long, you're bound to hear of him, meet him, or follow him on Instagram (@masterwilliams).
L: What gets you out of bed?
GW: Besides my trainer? Life in general. I am very much inspired and humbled by life — period. It's a gift and privilege to be on this earth and to be in a position where I can affect someone's life positively. Whether that's a client, family member, friend, Instagram follower, or stranger. Ultimately, it comes down to how I impact others.
L: Describe Shaw.
GW: Vibrant, inclusive, exciting, has some edgy, urban elements to it. It's walkable and convenient – we walk everywhere even though we have a car.
L: Describe Mount Vernon Triangle.
GW: Wait, I say I live in Shaw but it may actually be Mount Vernon Triangle! There's a blurry line between both neighborhoods. I actually live really close to The Lurgan. That location is the best of both worlds.
L: As a photographer, Instagram phenom, and Director of Content at Creative Theory, your job requires you to be inspired. How does Shaw inspire you?
GW: Shaw is really inspiring because it's so diverse. When my wife and I walk out of our building we see everything – Black, White, Indian, Hispanic, Straight, Gay. It truly is a community and a neighborhood. Shaw has so many cool areas that inspire my creativity. I meet friends and clients for coffee at La Colombe. My creative friends come by and we take walks around Shaw and through the alleyways. I find so many beautiful things to photograph there. There's a spot near Sundevich in Blagden Alley that has really cool brick.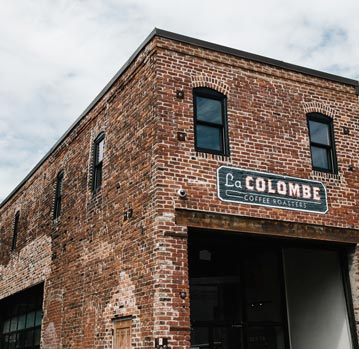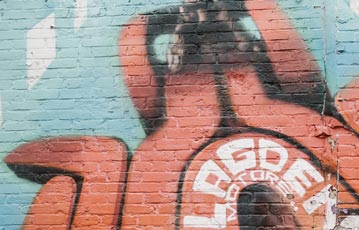 L: You've traveled to some pretty cool places. What are some of your favorites?
GW: I'm fortunate to get to travel for work and play. My wife Dvon and I met in Kenya. We've also done Costa Rica, the Maldives, and South Africa, which are all amazing. Italy, Bahamas, all over California for work. New York of course, because it's New York.
L: What's the story behind your @masterwilliams Instagram handle?
GW: I joined Instagram in 2012. I wanted a cool handle that wasn't just my name with numbers. I was thinking of handle names while watching Fresh Prince of Bel-Air reruns. In one scene, Geoffrey the butler walked in and called Will Smith's character William, "Master William." I added an "s" and it stuck. Today, I'm at almost 41,000 followers.
L: How did you get into photography?
GW: My dad always has a camera around. As a kid, I picked it up and played with it on family vacations. I loved being able to see pictures that I took. In high school, I put the camera down to play sports. In college, I started studying industrial engineering but quickly realized it wasn't for me, so I transferred to Wilmington University in Delaware for its multimedia degree. I took photography and film classes, and I started excelling. I never looked back.
L: Favorite shoot ever.
GW: A Nike gig in 2015 for their basketball campaign called The Nike Academy featuring LeBron James. One of the photos I took of him went viral. He was doing yoga on the beach with high school kids – before yoga was cool. Such an amazing experience to shoot my idol.
L: What are some of your Shaw rituals?
GW: La Colombe coffee. My wife and I love going to All Purpose Pizzeria – it's our go-to place if we don't want to cook. We have a membership to Capital Bikeshare and bike all around the city, including the Lincoln Memorial where I proposed to my wife. We also eat at Barcelona and doi moi on 14th street.
L: Will the Lurgan make its way into your Instagram feed?
GW: Most definitely. The rooftop views will be amazing. The brick of the historic Lurgan building will make a really cool backdrop. Great textures on the interior. My wheels are already spinning for my next photoshoot!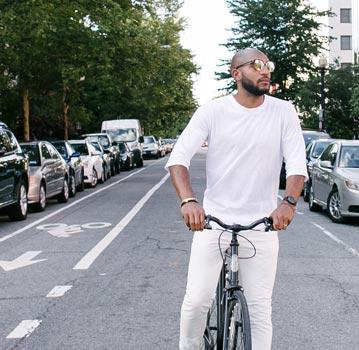 Be sure to look for Gary Williams throughout Shaw and the rest of The District, or follow him on Instagram at @masterwilliams.
#MWxDC