Gary Durrant has your dream job.
THE GM
Gary is the general manager of Wagtime, winner of multiple "Best of DC" reader awards from Washington City Paper. Gary believes rescue pets make the best pets, dogs rule the world, and Shaw is paws down the coolest neighborhood.
Q: What gets you out of bed in the morning?
GD: I actually love coming to work at Wagtime every day. I'm very passionate about taking care of dogs and helping people, so this is the perfect job for me.
Q: How pet friendly is this community?
GD: I often wonder if there are more dogs than people in this neighborhood! It's one of the most pet-friendly places in DC. We look out for each other – and our companions. Aside from Wagtime, there are plenty of parks where dogs can play and people can mingle. Many restaurants even allow dogs on their patios.
Q: Speaking of which, know any good yappy hour?
GD: Dacha Beer Garden is a favorite spot to spend happy hour or a Saturday afternoon hanging out
with friends and their dogs. Next year, Wagtime will be partnering with Lucky Dog Rescue to host The Running of the Chihuahua, which is as fun and hilarious as it sounds.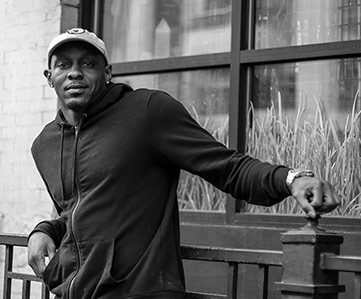 Q: You meet a new furry friend at The Lurgan. Why should they visit Wagtime?
GD:
We're just a quick stroll from The Lurgan and we offer many services for your pet including daycare, grooming at Paw Spa, boarding, dog walking and house sitting. We have pickup and drop-off services, as well as a boutique with nutritional foods, toys, treats and fashion wear. Wagtime also won Washington City Paper's Best Dog Walk Service, Best Doggy Daycare, Best Pet Services and Best Pet Shop in 2017.
Q: When you're not pampering pooches at Paw Spa, where do you go for "me time" in Shaw?
GD:
Lost & Found in Blagden Alley is one of my favorite local hotspots. It's unintentionally cool and really encapsulates the vibe of this neighborhood. I also love the skate park and basketball court. Shaw is a neighborhood unlike anywhere else. Whatever you're into, you can find it here.
Q: Do dogs rule the world?
GD:
Of course.